Every month we invite community groups to promote their organisation through a small stall. It's a great way to raise awareness of their activities and can often lead to new leads and avenues for all involved. Here we feature this months stall and showcase stalls from the past markets.
The stall is free and any community organisation/charity can apply to host the stall. Understandably it gets booked up very quickly, so if you are interested get in-touch via the contact page or send us an email to info@kingsnortonfarmersmarket.co.uk
October 2019
We were established in 1972 and we are now the UK's largest woodland conservation charity.
Our vision is a UK rich in native woods and trees, for people and wildlife.
We can't achieve it on our own. We need your help too.
West Heath Community Centre
Welcome to West Heath Community Centre, the official website of West Heath Community Association (WHCA) which is a charity that promotes community activity in the West Heath area of Birmingham. https://www.westheathcommunity.co.uk
As a charitable organisation, we are part of the easyfundraising scheme. Every time you shop online, head to easyfundraising first and choose from one of your regular retailers and with each purchase, you could help to raise funds for the Community Centre.
The Community Volunteering Charity
Every day TCV works across the UK to create healthier and happier communities for everyone.
Whether by conserving a well-loved outdoor space or bringing people together to promote social cohesion, our varied activities connect people and green spaces to deliver lasting outcomes for both.
TCV - working together with our volunteers and communities to deliver practical solutions to the real life challenges they face.
Join in, feel good.
St Paul's School Growing On project
The children will be back at the market selling their plants and showing us the tremendous work they have been doing.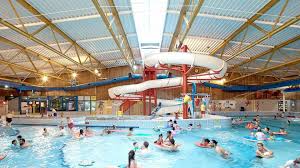 Cocks Moors Woods Leisure Centre - May Market
Cocks Moors Woods is the largest leisure centre in south Birmingham and has all you need to stay fit and healthy.
Come along to our gym, or book a workout class. Almost 20 classes available including BODYPUMP™, yoga, step aerobics and aquatone.
A great family day out - we've got a wave machine, 50 metre flume, interactive water features and a baby pool!
Friends of Historic Kings Norton - Garden Plants at April Market
Friends of Historic Kings Norton have worked tirelessly and contributed so much to the revival and restoration of Saint Nicolas' Place. Colleagues will be bringing their plant produce to the market again in April to sell - come along and see what they have.
Kings Norton Housing Liaison Board
Kings Norton Housing Liaison Board will be here on the 11th August - if you have an issue you would like to raise come to the market.
The tennis club supported our July market and great fun was had by all - including a founding member of the market; John Bodycote!
Lovely racket John, bet you hardly miss a ball with that....
South Birmingham Community Radio
John McQuaid, from the radio station was at the July Market, handing out promotional literature and providing a much needed 'amplified voice for the market, King Norton Tennis Club, The Historical Society and St Paul's School activities.
St Paul's R.C. Primary School
The school were at the market again in July displaying some of the produce grown by the children.
Kings Norton History Society
The chair of the society supervised a stall at the July market showing interesting historical images of people and places around Kings Norton.
The college has been working along side the Market for the few months and ran the May market. they did so well most of the market supervisors retired for a sit down and coffee. The students will be back over coming months to help with with the market.
This is a part of a community based business project that year 13 students are undertaking. Come and support our future 'Alan Sugars'.
Friends of Historic
Kings Norton

The Friends of Historic Kings Norton had use of the Community Stall on the Market again in July. We were able to publicise our existence to a wider audience as well as meeting and greeting several of our existing friends. It tied in nicely as well with our own regular book sale in St Nicolas Place on the same day which always attracts good crowds and gets us frequent donations.
We will be back!
Friends of Kings Norton Nature Reserve
The Friends of Kings Norton Local Nature Reserve (FKNNR) act as an informal pressure group to lobby for environmental improvements in and about the reserve, with a weekly working party on site (the Tuesday WorkOut) to manage the Reserve to increase biodiversity and habitats and to enhance its value for both people and wildlife. We also provide a focal point for local consultations on future developments by the City.
Bromsgrove & Redditch Welcome Refugees is a community group of people preparing to welcome and support Syrian refugees locally. We're seeking volunteers to help give furniture, clothes, some essential supplies, translation etc, plus, very importantly, friendship.
Made with the help of Syrian refugees and in partnership with Pershore College, BRWR have produced their very own delicious apple juice. What's more, you can help us raise money by buying some to enjoy.
It's a charming accompaniment to any Christmas meal. Tasty with turkey, scrumptious with sprouts! And a delectable gift for anyone. No added rubbish.
The apples used for RefuJUICE were hand-picked from a local orchard by volunteers. These quality 'gleaned' apples had been rejected (for no good reason) and were set to simply fall off the trees and rot.
We worked with some of our new Syrian friends to turn these apples into a mouth-watering memorable drink to raise funds.
Full of goodness, 2 year shelf life, beautifully presented. Juicy!
We rely on food donations to feed local people in crisis.
Cotteridge Church, Birmingham
247 Guides & Brownies - March 2019
The guides and brownies will be at the market to show their stuff! Come and see…..